Welcome to our dog-friendly hotel in South West London where both you and your four-legged friend are very welcome.
We have been welcoming guests with their furry friends for over ten years in our Putney hotel and we always look forward to meeting new canine companions. 
In our dog-friendly hotel rooms, you will find a bowl for water, food, and a plush bed for your dog to snuggle into whenever he or she fancies a nap. If your dog struggles with heat, you can adjust the temperature with our easy-to-use air conditioning system.
You can park for free in our boutique hotel car park for guests who have driven to London. Our staff will help you bring everything to your room, including the dog crate from your car.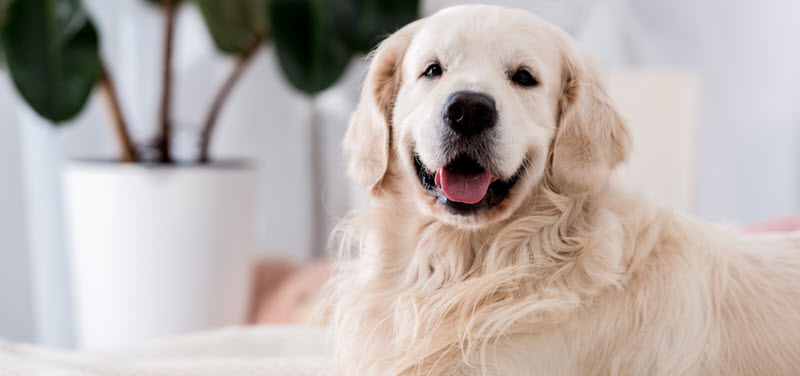 We do everything we can to ensure your stay in our pet-friendly hotel is as stress-free as possible for you and your doggo.
Happy guests. Happy dogs
Just finished a lovely stay here. Very friendly and helpful staff and we brought our dog who was
made welcome throughout which just made the weekend for us.
– Chelmsford Traveller on Tripadvisor
How much does it cost for my dog to stay?
The charge is £15.00 per 24-hour period and the hotel reserves the right to charge extra for additional cleaning if your furever friend has an accident. These things happen and we don't mind, but they do require professional cleaning. 
Our guests often wonder if the dog in the main image actually stays at the hotel. We're happy to confirm that Bertie (the owner's dog) sleeps at The Lodge hotel each night.
London Hotel Offers
Book direct with The Lodge to get the best rates for a dog-friendly hotel stay in South West London.
Doggy Hotel Stay FAQ
Where can I walk my dog?
Most of our guests take their dogs to Wandsworth Park, which is along the River Thames. From our entrance, Wandsworth park is 3 minutes in the car or a 12-minute walk.
But you can also visit other dog walking parks nearby on Wimbledon Common and Putney Common. Visit our 'Best dog walking parks in London' page to learn more about the best local locations to bring your dog during your stay with us.
Where is the nearest tube station?
East Putney Underground station is about 5 minutes from the Lodge Hotel.
For Terms and Conditions about our pet stays, please visit our Facilities Page for more information or get in touch today.